Merle is currently filming the lead role of Grace Greenleaf in the Oprah Winfrey/Lionsgate produced hit television show, Greenleaf, now in its third season. And back on Broadway in Once on this Island as Papa Ge: The Demon of Death now playing at the Circle in the Square.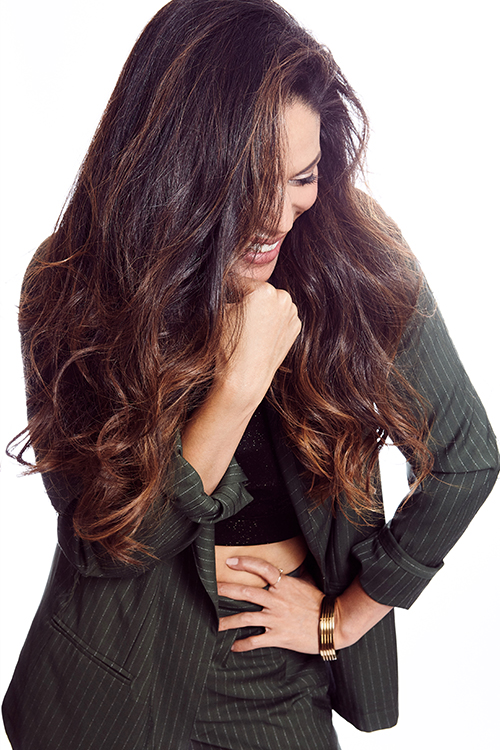 Born in Japan, raised in Nebraska and schooled in Chicago at Roosevelt University, Merle began her acting career with leading roles on Broadway in Spamalot (Lady of the Lake), Rent (Joanne), Aida (Aida), Tarzan(Kala) and Jesus Christ Superstar. She has toured the U.S. and Europe 6 times, been featured in several regional theatre productions (including multiple stints at The Geffen Playhouse and Pasadena Playhouse). Merle has commanded the stage in front of world class orchestras at such venues as The Hollywood Bowl and Royal Albert Hall. She is also known for her award winning turns in video games including Alyx Vance in the Half Life 2 series, Marlene in The Last of Us and Katherine Collins in Everybody's Gone to the Rapture for which she won the 2016 Best Performer BAFTA.
Among numerous guest starring appearances, she is most known for recurring on FX's Sons of Anarchy, CW's Starcrossed and NBC's The Night Shift. However, her favorite roles include the many ways she has been able to be of service to the community through various charitable organizations. Merle currently serves on the Board of Directors for The Geffen Playhouse which also makes a large impact with its community, education and veteran programs. While in leadership for a downtown church, she led in partnering with the Los Angeles Police Department to provide hygiene kits to the homeless of Skid Row. Most recently, she's lent her support and voice to the reputable Harvest Home organization which has provided housing and holistic care to homeless pregnant women for the past 30 years in Los Angeles. She has also previously been active with PATH (People Assisting the Homeless) which houses, furnishes and gives "Welcome Home" parties to homeless veterans. This is particularly close to her heart having grown up on military bases.
During her time in Chicago, she co-founded and produced the now defunct theater company, Gilead. It's primary focus was to create cutting edge theatrical experiences that shed light on difficult issues while providing an entertaining and unforgettable, immersive experience for audiences.
Merle is on staff with Lachey Arts, partnering with her good friends Drew and Lea Lachey in their endeavor to bring quality professional training to the youth of Cincinnati and beyond.
In her Nebraska hometown, Merle has been inducted into the Hall of Fame where she spends time giving workshops, speeches, performances and participating in projects to raise arts awareness for the school district she grew up in. And in 2018, her Alma mater Roosevelt University and the Chicago College of the Performing Arts will award her their first CCPA Distinguished Artist Award.